The % Of Remote Jobs Grew 5X Between 2019 and 2023
Looking to join the remote work revolution? Discover the huge discrepancies in the 5X growth of remote jobs across countries and cities.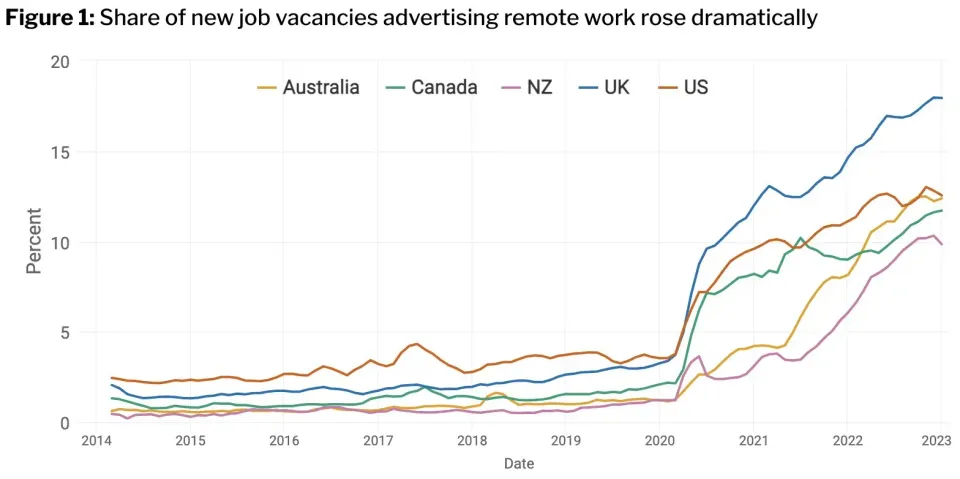 But there are huge discrepancies across countries, cities, and roles, this new study shows.
There's massive discrepancy across countries, and even across cities in the same country.
The Numbers Are Only Rising
Unsurprisingly, cities with a higher % of tech jobs have grown more remote than those with a higher % of physical jobs that can't be done remotely.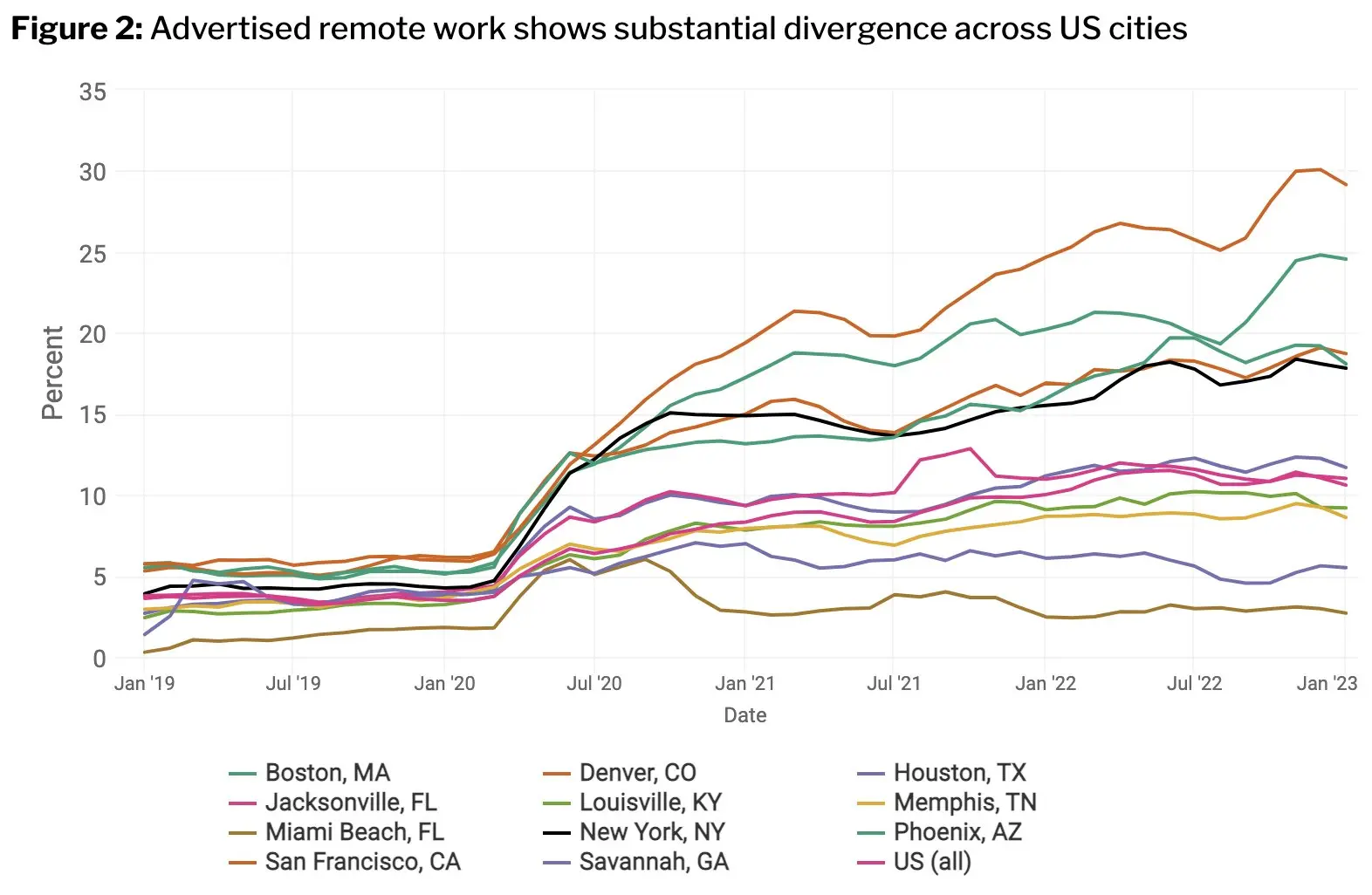 Remote 30%+ Software Development Jobs...
Tech jobs are leading the remote revolution, for sure, with 30%+ of software development jobs being remote already.
However, jobs across sales, marketing, and finance have also gone significantly remote.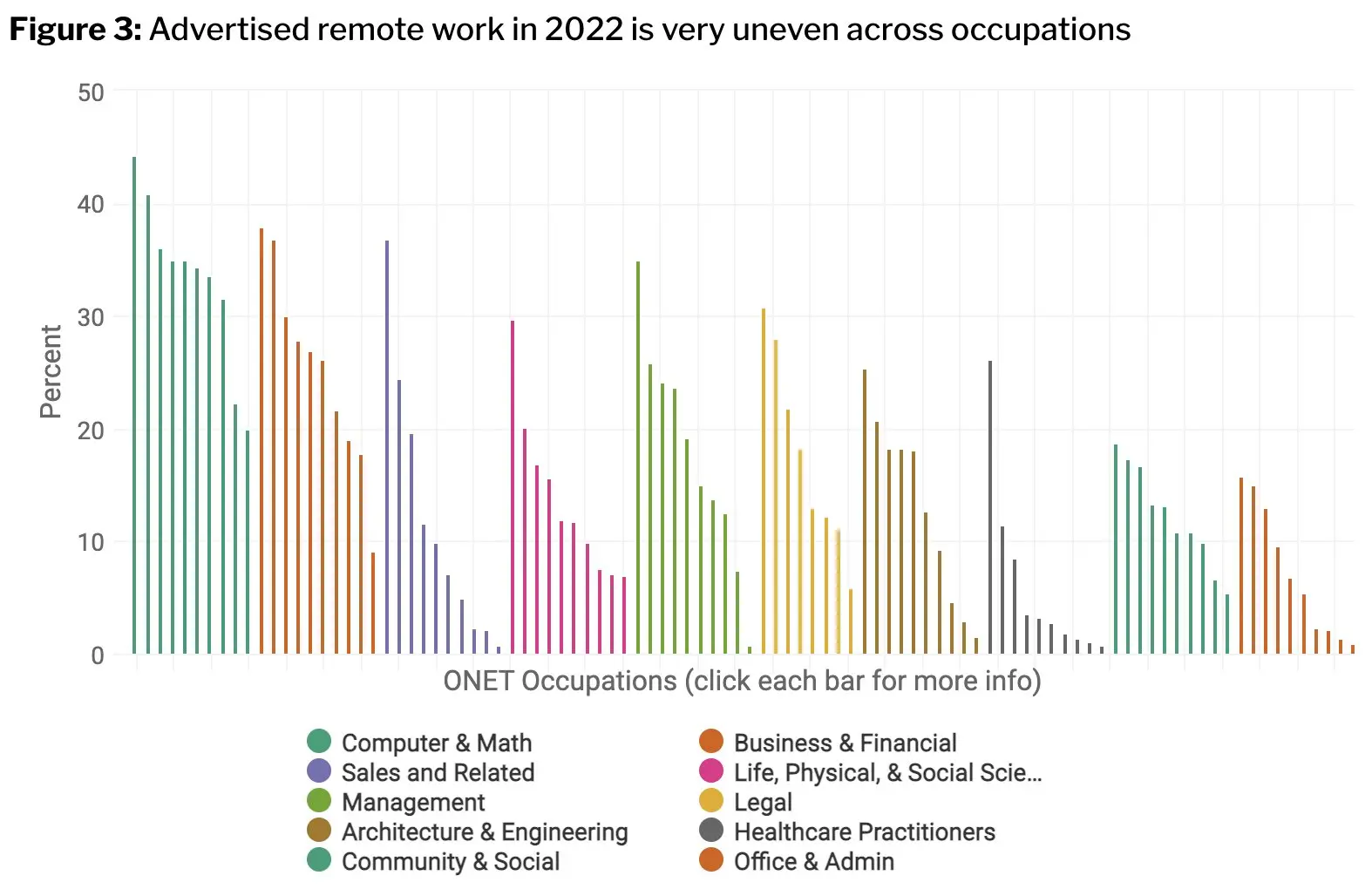 Eager to join the remote work revolution? Head over to our ultimate list of companies (1k+) hiring remotely right now and send in your applications!
Follow us for more knowledge about remote work
We'll be publishing new articles every week, and new social media content every day. If you enjoyed this article, follow us on Twitter or Linkedin, and stay in the loop. Share our content and drop us a comment there. Let's help more people learn about remote work.