Best Sites for Remote Jobs
Looking for a new remote job shouldn't be tedious anymore. Here are 19 best sites for remote jobs that you can juggle between to find your next remote job sooner!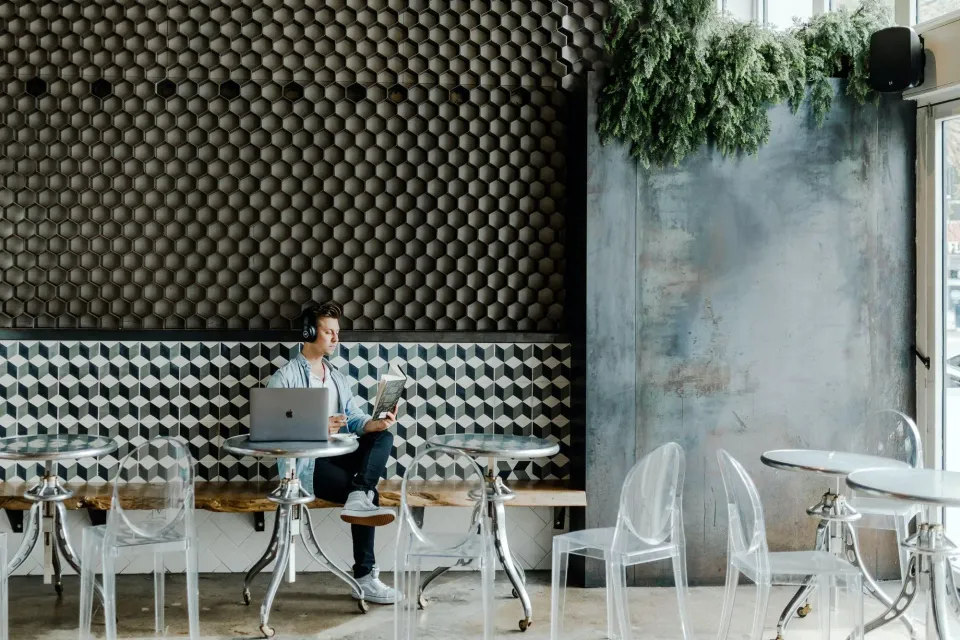 What's there not to love about remote jobs? Unless you're a traditional, office-loving employee, remote jobs offer a breath of freedom. You don't have to worry about dressing up all pretty on a gloomy morning or fighting with the alarm to avoid a hectic traffic commute. The perks of working remote jobs far outweigh whatever drawbacks are there to contend with.
There are several reasons why people are looking to work remote jobs. First, the post-pandemic world has made many realize that they can do most of their work effectively from home, and also, they could do the same for multiple clients. Others, unfortunately, lost their jobs and have struggled to make ends meet.
Whatever the case, you're here because you've made that life-changing decision to transition from conventional office jobs to working remotely. Now, more than ever before, there are tons of opportunities available for full-time remote work positions. But things can get a bit tricky and confusing when looking for the best sites for remote jobs if you don't know the right place to find them.
19 Best Sites to Find Remote Jobs Now
To help overcome the hurdles of finding these remote work job boards, it became necessary to sift through the unending list and settle for the top-paying remote job boards. In no particular order of importance, here's a list of some of these top best websites to find remote jobs.
This is one of the largest remote work boards in the world. It is a large community that connects employers with remote employees. The website boasts of having about 3 million monthly visitors, both employers and job seekers.
There are top employers and companies actively recruiting across many fields. Some of the most popular industries actively recruiting on the board are management, marketing, programming, customer support, and design.
Monster Jobs is a global employment community. It is one of the best job search engines for remote jobs. There are hundreds of new remote job postings each day looking for remote workers. A salary range also accompanies each job listing. Its unique search engine matches companies with searched job keywords. It also provides company information for each of its listed companies.
The company and its website are popular networking platforms where people can connect with other professionals in their field or interested job field. However, the platform has a job board section where prospective employers post jobs looking for both remote workers and onsite employees.
As one of the top social media platforms, there are many meaningful connections to be made on LinkedIn. You can easily reach out to clients or send resumes to apply for job postings.
Glassdoor is yet another remote job board for remote job seekers. However, the site's unique feature allows remote job seekers to have a sneak peek into the affairs and credibility of companies. In addition, the website allows former employees to leave anonymous reviews about the companies.
As a remote job seeker, such information gives a better understanding of the company's credibility. It also has a search engine that allows for easy job searches.
This website promises to find remote job seekers a remote job anywhere in the world. A quick look at the website shows numerous tech-related remote job listings by employers. Although the site's design and the user interface might not be user-friendly for some people, they still provide an easy search for remote jobs.
The site boasts of about 50,000 tech and non-tech jobs. Visitors can search through job categories for specific remote job listings or type in related keywords in the search query box. Do not let the numerous remote job listings discourage your search. There are many other opportunities from other industries.
Skip The Drive is an excellent choice if you're not into tech and looking for a job board with a wide variety of remote job options. The site has job listings from both new startups and some Fortune 500 companies. The site lists different job industries by categories on the main page to make navigation easy.
Still couldn't find a category that reflects your skills? The site provides a quick search option where users can search with targeted keywords. It also offers filter options to help narrow down searches.
They have been in the business of connecting employers with remote workers since 2007. The site currently lists about 30,000 job postings from over 5,600 companies. These companies are made up of start-ups seeking remote workers, top-level companies, and some Fortune 500 companies.
To make things easy for visitors, they provide a personalization option to give remote job seekers custom listings of jobs in a particular field or industry. Like many top remote job websites, it allows visitors to search job keywords by categories, location, or both.
It is a large, growing community of employers and remote job seekers. The website claims to be able to connect employers to over 100,000 remote job seekers. Remote jobs in tech, marketing, customer support, etc., are readily available for the taking.
It also offers easy job application features by allowing remote job seekers to upload or customize their resumes. This makes it easy to apply for jobs as soon as it is posted. The site boasts of over a thousand job openings daily.
As the name implies, the website caters to start-ups and new talent. It connects the best talents with start-ups anywhere in the world. If you are tech-savvy and have the required expertise and qualifications, this job board might just be heaven for you.
The website's stats show over 130,000 currently tech job openings with over 8 million remote job seekers. If you're looking to join a tech startup or a company in a related industry, you can take a closer look at the offers.
This remote job website brings together some of the world's best remote employers with corresponding job seekers. It creates an equal opportunity platform for remote job seekers to bid for jobs and get hired from anywhere.
It offers remote opportunities for different fields and industries. The site's interface is easy to use and navigate. Visitors can use keywords to find their respective industries.
This job board connects qualified remote tech job seekers with employers. The community is mostly for tech-related jobs. Visitors can get all features available because the site is free to use.
The community works by getting remote job seekers to add themselves to the talent list, making them easily accessible to employers who need their skill set. Employers are also invited to view the list of talents to hire.
Virtual Vocations has many remote jobs in different categories and fields. There are remote job opportunities in tech, medical, marketing, writing, accounting, etc. There seem to be opportunities for everyone, anywhere in the world.
The website has a basic design with a search tab boldly centered on the main page. Visitors can navigate category options by finding the needed category, or can take advantage of the search and advanced search feature.
Remote workers love to enjoy being digital nomads, and this is what this site was created to do.
It encourages people to work remotely from anywhere in the world by having a job board that brings employers closer to the doorsteps of remote workers. If you are looking to start a career in telecommuting, look no further.
The board has a job for almost every industry. Visitors can easily search for related fields on the board's search query. It also makes it a whole lot easier for employers to post jobs.
YC Startups makes the list as one of the best websites to find remote jobs because it focuses on startups. Most of today's start-ups are open to having employees work remotely. However, its job board only caters to 11 industries spanning some of the most popular job fields.
However, it does not seem to have remote jobs in the tech industry. It features job categories in Engineering, Sales, Science, Legal, Recruiting & HR, and Finance.
It is one of the most popular job boards in the world. You probably have come across them at least once in the past. Indeed was created long before remote work became mainstream. The website comes with a lot of experience and credibility in connecting employers with potential employees.
Its job board caters to both full-time and part-time opportunities. To make things easy for remote work-seekers to find jobs, it attaches a "Remote Work Available" label to job listings looking for remote workers.
Visitors can also search for remote jobs by using the search engine option. The filter feature allows you to find categories, job types, and preferred locations of the employer. Access to the board and its tools are free.
This job board sees hundreds of new remote job listings every month. They may not be as popular or enjoy millions of visitors monthly, but they have carved a niche for themselves as a reliable remote job platform.
It also offers opportunities in a wide range of industries. These include writing, marketing, project management, sales, business, HR, customer service, etc.
Although access to their service is free, they have a paid job search feature called Power Search that allows for a more targeted search. It allows users to access remote job postings that are not openly advertised across the internet. The service costs about $12/month.
Remotive is a community of remote workers seeking employment from employers remotely. The board has a standard design and easy navigation. The board's community actively helps remote workers secure the type of jobs they want by sending related job listings their way and helping them land a job.
Users are encouraged to join its email newsletters, webinars, and occasional interviews as a community-centered website.
Searching for remote jobs is pretty basic with a standard job board design. It has listings for different fields. All of its features and services are offered for free.
This job board seeks to connect remote talents with employers. Like with most other job boards, gaining access to all of its services requires creating a free profile on the website.
However, unlike many other job boards featuring full-time listings, HubStaff accepts remote job offers with low to high pay. This is done to cater to remote job seekers looking for a quick, easy job. It's also a good way to connect with multiple clients and deliver remote work.
Remote job listings can be fun to browse, but having timestamps on the jobs tells prospective remote job seekers when the job was posted. This job board started small like many others, but has grown its reputation and credibility in a short span of time.
Remote job offers from different fields are available, including some tech listings. They can be found by navigating through the category section or searching specific keywords on its search query. As a community-driven site, users can participate and answer questions on its Q&A board. All services are free.
Follow us for more knowledge about remote work
We'll be publishing new articles every week, and new social media content every day. If you enjoyed this article, follow us on Twitter or Linkedin, and stay in the loop. Share our content and drop us a comment there. Let's help more people learn about remote work.