Best Companies to Work Remotely
Discover the best companies from around the world that are hiring talents remotely. Find out now and apply for open remote job position in these top companies!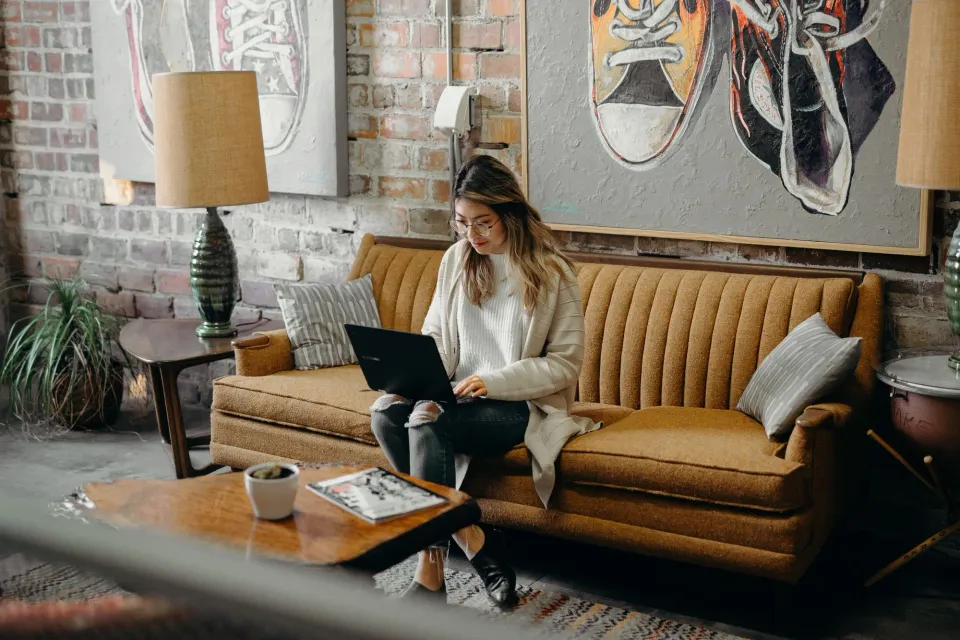 Workers are more productive when they're happy, and studies show that employees working remotely are often both happier and more productive than their office-bound counterparts. That's one of the reasons why an increasing number of companies are giving their employees the option to work remotely, at least part of the time.
There are a lot of benefits to working remotely, for both employees and employers. Employees enjoy increased flexibility and freedom when it comes to working hours and locations, while employers often see increased productivity and lower overhead costs.
But not all remote work arrangements are created equal. Some companies are better equipped than others to handle remote workers, and some employees are better suited to remote work than others.
That's why we crafted this comprehensive list of the best companies to work remotely. By finding the best company that suits your remote work needs, coupled with the best places to live when working remotely, your new career can be pretty fruitful if you utilize the opportunity.
So, here's your chance to find out some of the best possibilities to working remotely, and hopefully, the next step in your remote employment career.
What Makes a Company Ideal for Remote Work?
There are a few key factors that make a company ideal for remote work:
The company's business model is conducive to remote work. For example, companies that rely heavily on in-person interactions or that require their employees to be on-site for safety reasons are not good candidates for remote work.
The company has the infrastructure in place to support remote workers. This includes things like remote access to company systems, video conferencing capabilities, and robust communication tools.
The company culture is supportive of remote work. This means that management and employees are comfortable with and trust each other to work independently, and remote workers are held to the same standards as on-site employees.
Some of the best companies to work for remotely are in industries that are naturally conducive to remote work, such as information technology, customer service, or writing/editing. But there are also a number of companies in a variety of industries that have successfully made the transition to remote work.
13 Best Companies to Work for Remotely

Founded in 2010, Toptal is a fully-remote company that operates around the globe. It is a freelancing platform that claims to have the top 3% of freelance talent around the world, helping businesses connect with developers, designers, finance experts, and project/product managers.
Toptal operates fully remotely, without any headquarters for the company. Being a freelancing platform that is fully remote makes it one of the top companies to work for remotely. You can either join their service as a freelancer to work for other businesses or apply to work for Toptal's internal career opportunities.
Open remote jobs: Business Analyst, Motion Graphic Designer, Engineering Manager, Chief Analytics Officer, etc.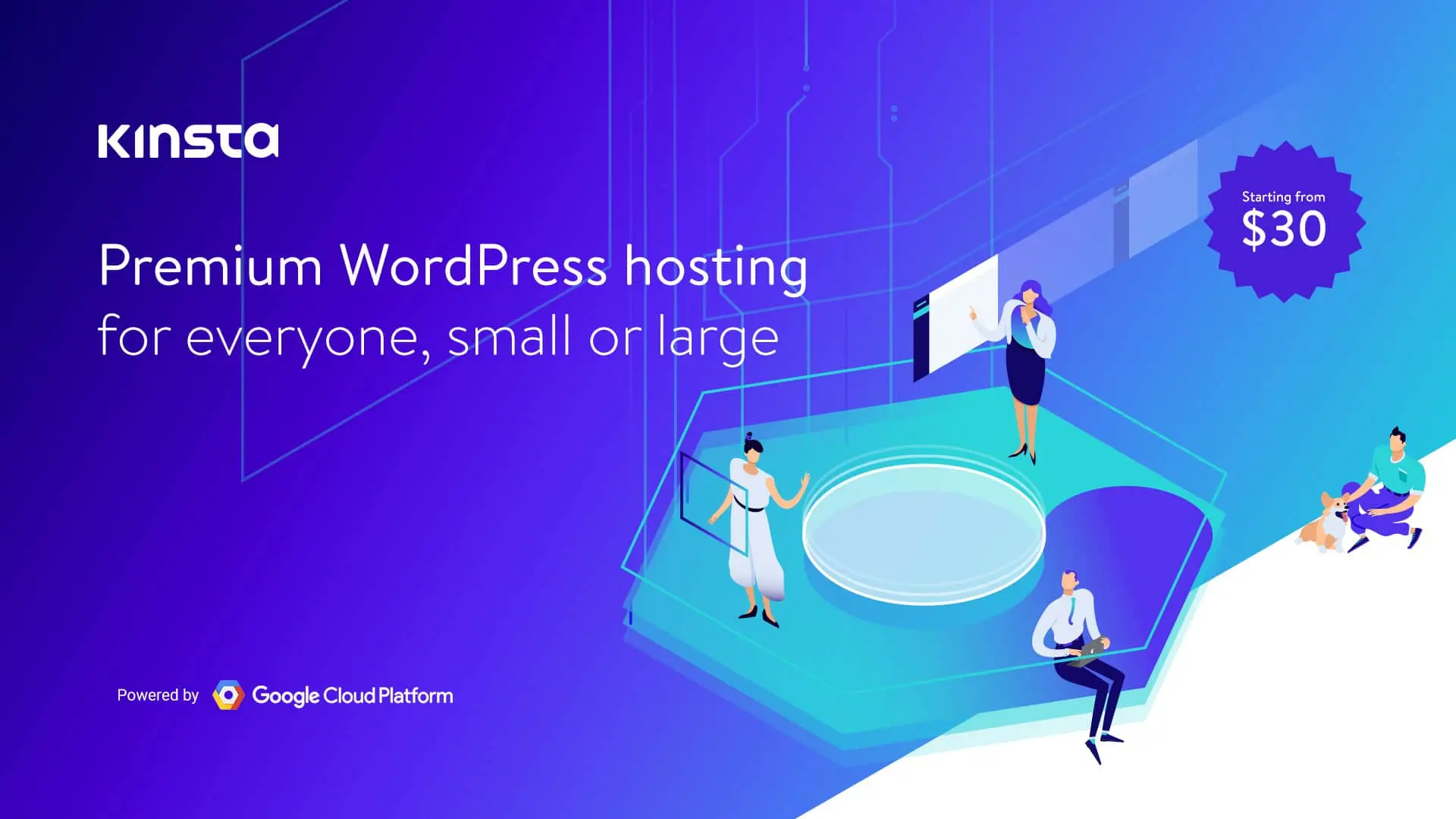 Kinsta is a cloud-based hosting service that offers various hosting solutions for WordPress sites. They manage to provide efficient hosting solutions by pushing away the traditional hosting methods and utilizing a cloud-based solution.
Kinsta's service is powered by Google Cloud, which lets them offer hosting solutions to WordPress sites scattered across over 100 countries. Their hosting service is known to provide the same efficiency across all available countries, thanks to Google's Cloud system that's spread around the world.
Founded in 2013, the company operates by a remote-first model by hiring talents on full-time remote commitments. Kinsta also provides some attractive offers to its employees, which include Kinsta annual retreat, paid vacations, PTO, etc.
Open remote jobs: Account Manager, Frontend Developer, Sales Engineer, Technical Support Engineer, etc.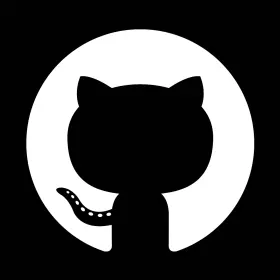 GitHub is essentially a real-time cloud-based hosting service for developers to store and edit codes. They provide version control using Git, which ultimately helps teams collaborate and stay in sync without having to worry about their time zone difference.
Founded in 2008, GitHub operates under the parent organization Microsoft Corporation, with headquarters in San Francisco, California, United States.
GitHub's HQ in San Francisco is said to be one of the coolest workspaces, making it one of the best companies to work remotely in the US. Employees near the HQ will get to work from there while the rest of the employees work on a full-time remote commitment.
Open remote jobs: Business Analyst, Design Director, Engineering Business Manager, Financial Analyst, etc.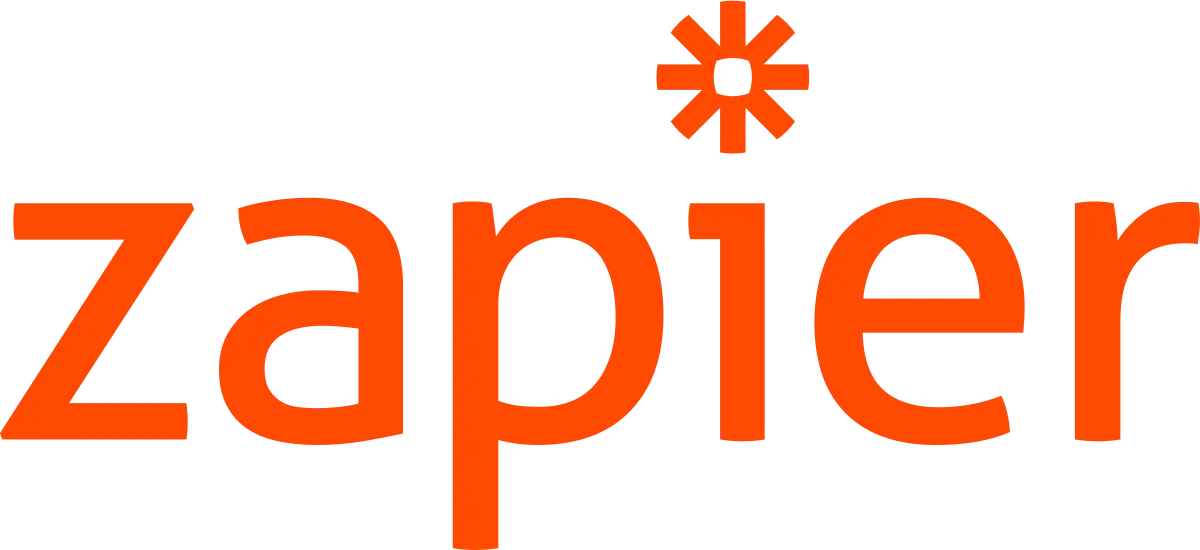 Zapier is a fully-remote automation company that provides automation services to be integrated with various apps. They currently support 4000+ applications for automation, including different Google products, Facebook, Shopify, Slack, etc.
Zapier ultimately aims to help automate the work process for people with the apps they use for work. This can be as simple as sending automated notifications to team members when a business gets a new lead from Facebook, or as complex as creating personalized sales on an ecommerce store.
Founded in 2011, the company functions fully remotely, with no headquarters. Zapier employees span from over 30 US states and 30 different countries, all of them working from the comfort of their couch.
The company offers some of the coolest remote work perks, including stock options for every employee, 2 annual company retreats, a home office setup stipend, etc. This makes Zapier another one of the best companies for remote work.
Open remote jobs: Senior Full Stack Engineer, Product Designer, Content Specialist, Equity Manager, etc.

Automattic is an American company known for making some of the most famous tools and software on the internet. Automattic privately owns WordPress and some of its notable plugins, as well as a lot of other online tools like Tumblr, Gravatar, Longreads, etc.
Founded in 2005, Automattic is headquartered in San Francisco, California, United States. The company has managed to raise a whopping $846 million in six funding rounds, and has been performing well in terms of profit ever since its establishment.
Automattic offers a lot of amazing perks to its employees. This includes fully paid parental leave for up to 6 months, 3-month paid sabbatical leave every five years, unrestricted vacation leave, home office allowance, coworking allowance, etc.
Being a fully remote company with plenty of attractive perks and bonuses, Automattic is another one of the best companies to work remotely in the US.
Open remote jobs: Senior Software Engineer, Senior Product Designer, Head of Support, Talent Operations Manager, etc.

GoDaddy is an American domain registrar and web hosting company. They provide domain registering services to people looking to buy a domain. Their web hosting service is also a part of the business, providing hosting solutions for websites.
Founded in 1997, GoDaddy is headquartered in Tempe, Arizona. They currently function with over 9000 remote employees around the world and have over 20 million customers using their service.
GoDaddy is also a parent company to many of its subsidiaries, including 123 Reg, Afternic.com, Sucuri, etc.
Open remote jobs: Senior Conversation Designer, System Admin, Senior Software Engineer, Senior Copywriter, Telephone Sales and Support Advisor, etc.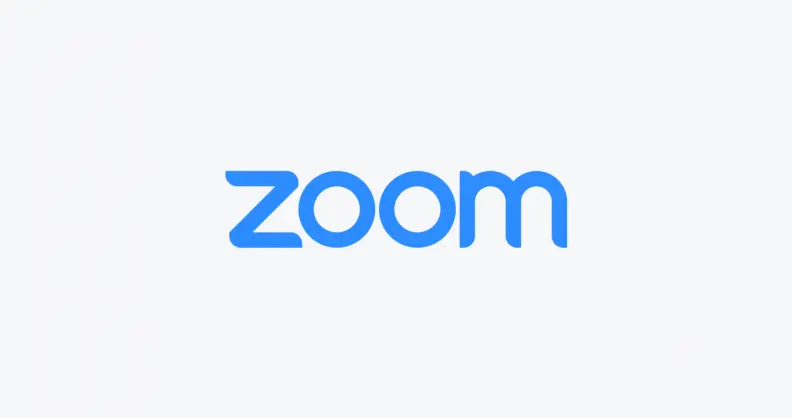 Zoom Video Communications is a provider of video-first unified communication solutions. The company delivers its solutions through an easy-to-use software platform called 'Zoom' that combines high-quality video, audio, and content sharing to more than 3,000 customers around the globe.
The company's services are used by more than 500,000 businesses, including those in the healthcare, education, finance, legal, government, and technology industries.
Founded in 2011, the company is headquartered in San Jose, California. The company has seen significant growth in recent years, especially in the wake of the pandemic. [Their latest financial report reveals a total revenue of over $1000 million in 2022](https://investors.zoom.us/news-releases/news-release-details/zoom-video-communications-reports-fourth-quarter-and-fiscal-1#:~:text=Revenue%3A Total revenue for the fiscal year was %244%2C099.9 million,million for fiscal year 2021.).
The Zoom Video Communications product suite includes Zoom Meetings, Zoom Rooms, and Zoom Phone. The company also offers a number of features to its customers, such as video conferencing, screen sharing, and webinars.
The company offers a few added perks and benefits to its employees, including paid company holidays, stock purchase plan for employees, parental leave, etc.
Open remote jobs: Data Analyst, Technical Project Manager, Senior Data Scientist, Product Manager, Head of IT, Security Analyst, etc.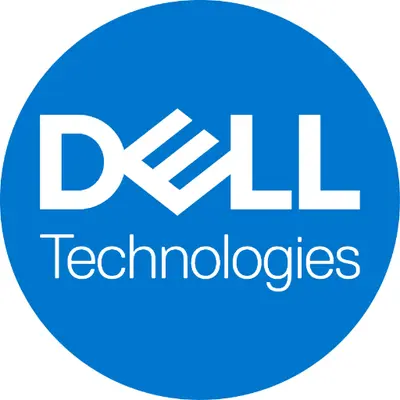 Dell is an American technology company that sells computer and computer-related products and services. Their core function is developing computers and related products, but further repairing and support for these products are also part of their business.
Owned by Dell's parent company Dell Technologies, they are one of the top 10 technology companies in the world by revenue earned and one of the top 100 tech companies in the world by market capitalization. Although being good in business doesn't really make a company good for remote work, Dell's career opportunities and future possibilities for employees makes them one of the best companies to work for remotely.
Dell was founded in 1984, and the company is headquartered in Round Rocks, Texas, United States. Dell has some of the most known tech brands as subsidiaries, including the most famous gaming computers and hardware known as Alienware.
Dell has a tremendously long list of career opportunities on their website. And when you closely look at these open roles, you'll realize they have an even balance of in-office and remote-friendly jobs, making Dell qualify as one of the best companies to work remotely in the US.
Open remote jobs: Account Executive, Solution Architect, Senior Software Engineer, Senior UX Product Designer, Software Quality Engineer, etc.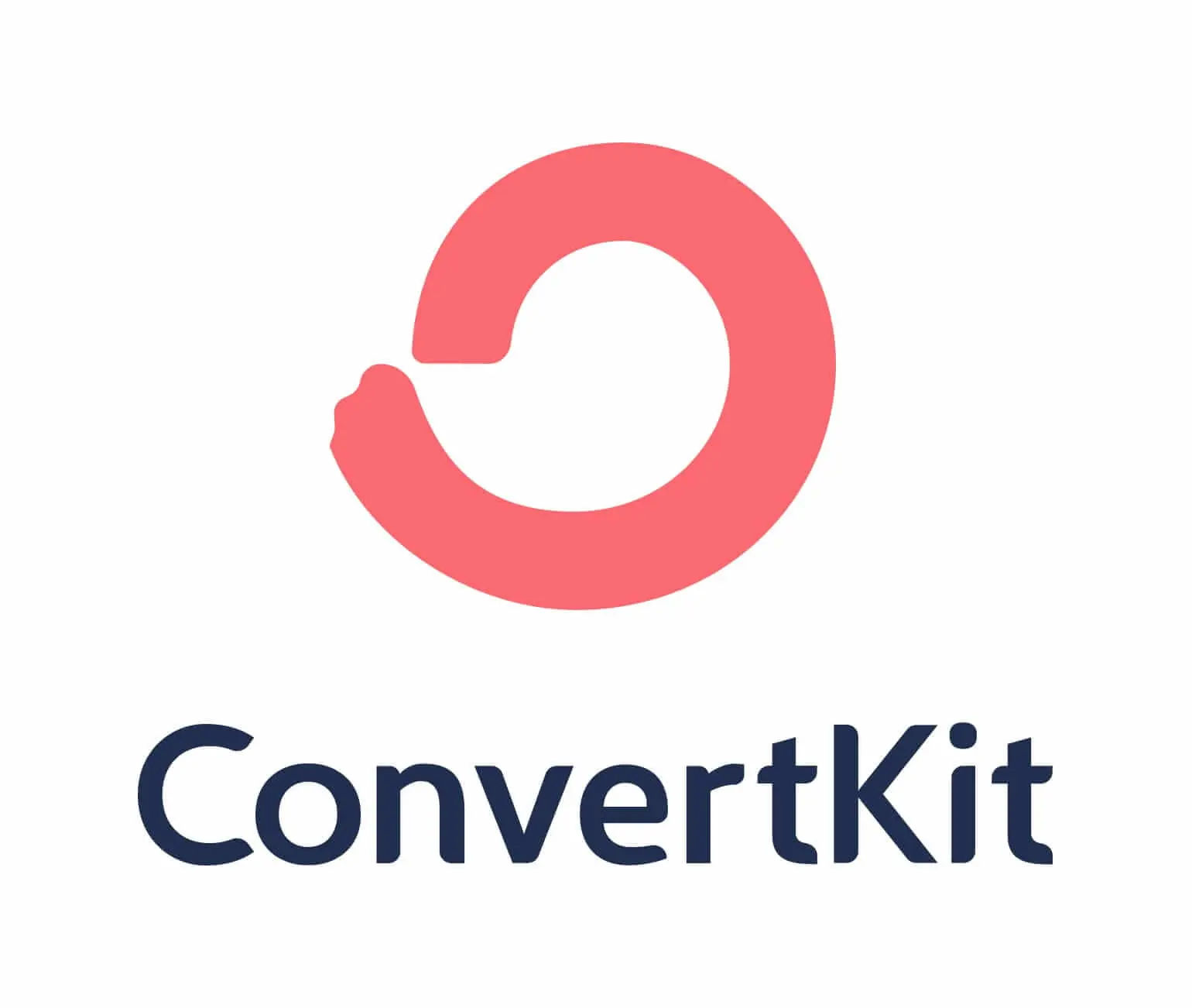 ConvertKit is a fully-remote SaaS company providing email marketing services to creators on the internet. Their core service is providing landing pages and sign-up forms for visitors of a website to see and provide their personal info to subscribe to a creator's newsletters or direct inbox notifications.
ConvertKit is one of the rapidly growing SaaS companies and have been featured in the 2018 Inc. 5000 list of fastest-growing US private companies at rank no. 72 as well as in the 2019 Inc. 5000 list of fast-growing companies at rank no. 23.
The company follows a fully remote work system, and they pledge to be putting a high emphasis on work/life balance. This makes ConvertKit another one of the best companies to work remotely.
Open remote jobs: Chief Revenue Officer, VP of Growth, Full Stack Engineer, etc.

Hotjar is a SaaS company that provides a more effective method of collecting the behavioral insight of users on a website. Traditional user testing is done with people that paid to specifically go to a website and test its usability.
Hotjar, on the other hand, uses API integration on websites to collect the behavioral insight of real users on a website. This ultimately allows the company to create a more realistic behavioral data, as it is being collected from casual users on a website and not experts that are being paid to test it.
Founded in 2014, the company partnered with Contentsquare after 7 years of profitable functioning to widen their possibilities as a business.
Hotjar also shines by providing some of the best perks for their employees, including stock options for all employees, €2000/year Holiday Budget, €2500 Home Office Budget, €2400/year Working Space Budget, a laptop of your choice, and a lot of other attractive rewards, budgets, and bonuses!
Their fully remote working opportunity, coupled with lots of attractive perks, easily make Hotjar another one of the cool companies to work for remotely.
Open remote jobs: Product Manager, Sales Data Analyst, Senior Software Engineer, Customer Success Manager, Customer Support Specialist, etc.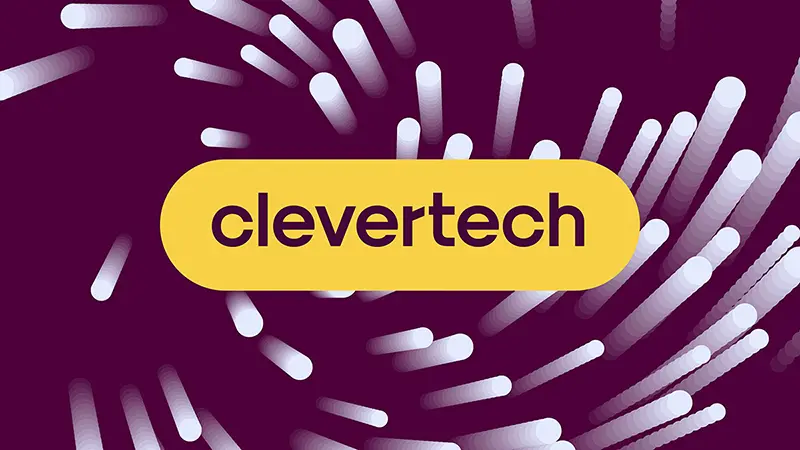 Clevertech is a development company focused on building robust websites and applications. They're ultimately a provider of various software solutions, and their core services include Full Stack Development, API Engineering, Mobile Development, Product Design and Ideation, Cloud Architecture, etc.
The company is essentially an arsenal of tech geeks, which is where you'll fit in as well if you're looking to join them. Clevertech stands by their RemoteNative policy, meaning they've been operating as a fully remote team ever since its establishment.
Clevertech also takes pride in their effective management system. The company claims they don't micromanage their employees, which gives employees more freedom over how they work and better flexibility to work the way they work.
Clevertech has an added perk for employees called "The Elevation Package". This gives employees an option to unlock $1,500 to use on their personal interests, be it books, computer, games, travel, gym, etc.
The company also utilizes a badge system to keep the employees engaged and motivated towards work. Employees can earn badges for different soft skills like Leadership, Kindness, Adaptability, etc., which they can trade for CT collectibles from the company.
Having a fully remote work system, decent perks, and an amazing work process, Clevertech qualifies as another one of the best companies for remote work.
Open remote jobs: Full Stack Product Designer, Content Strategist, Business Operations Specialist, Web3 React Developer, etc.

Toggl is a company dedicated to making lives easier. Their 3 products, Toggl Track, Toggl Plan, and Toggl Hire, range in 3 different purposes: time tracking, project planning, and talent screening.
Toggl Track is used to easily track time that translates the recorded data into easy insight for users to identify where and how much time they spend on their screen. Toggl Plan serves to effectively plan teams and projects for easy management.
Toggl Hire helps hiring managers with modern screening solutions to sort out the right talents for companies.
Founded in 2006 in Tallinn, Estonia, Toggl grew to become one of the best online time tracking tools available on desktops and smartphones.
With a fully remote work system, Toggl has employees from over 40 different countries scattered across the globe and actively hires talent locally and from halfway across the world.
Open remote jobs: Backend Developer, Account Executive, Sales Development Representative, Legal and Compliance Officer, etc.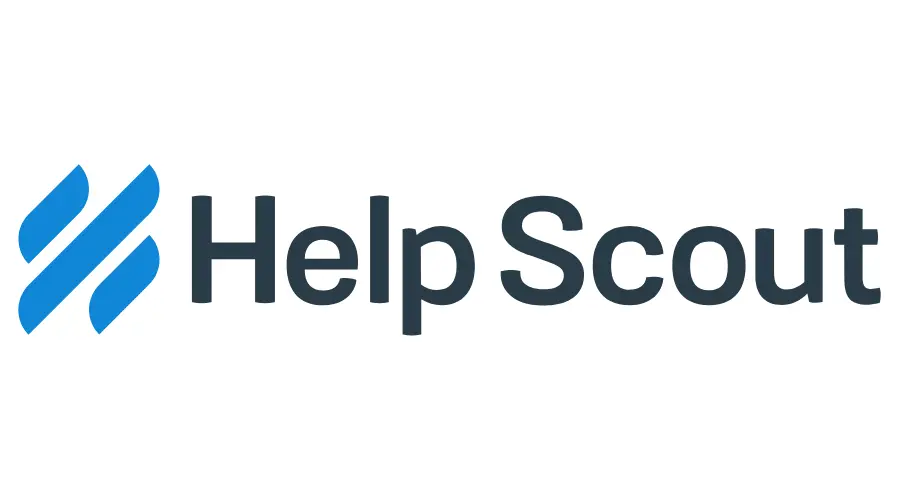 Help Scout is a software company that provides effective cloud-based customer support solutions to businesses on the internet. They claim themselves to be the all-in-one solution to customer support by providing all necessary means to support a customer or visitor of a business.
The company provides customer support through email, live chat, knowledge base, etc., so that customers don't feel lonely whenever things might not be working out well for them.
Headquartered in Boston, Massachusetts, United States, Help Scout was founded in 2011 with a small team and has now grown to serve over 140 countries, helping some of the popular companies like Trello, Webflow, Buffer, Zapier, etc.
Help Scout operates fully remotely, providing great perks and bonuses to their employees, including vacation leave, sabbatical leave every 4 years, semi-annual retreats, stock options, etc, making them one of the best companies for remote work.
Open remote jobs: Account Manager, Brand Designer, Senior Cloud Database Administrator, Head of Communications, Senior Product Designer, etc.
Conclusion
These are just some of the companies that are actively hiring talents for remote work. Most of the companies in this list offer attractive perks and bonuses to employees, along with a great remote work system, which makes them ideal for anyone looking to go remote. Working remotely has become more popular than ever, and it doesn't seem like the trend is going to stop anytime soon.
Follow us for more knowledge about remote work
We'll be publishing new articles every week, and new social media content every day. If you enjoyed this article, follow us on Twitter or Linkedin, and stay in the loop. Share our content and drop us a comment there. Let's help more people learn about remote work.