Best Headset for Remote Work
Finding the best headset for remote work can be challenging. Here's a comprehensive list of the best headsets that are ideal for your remote work!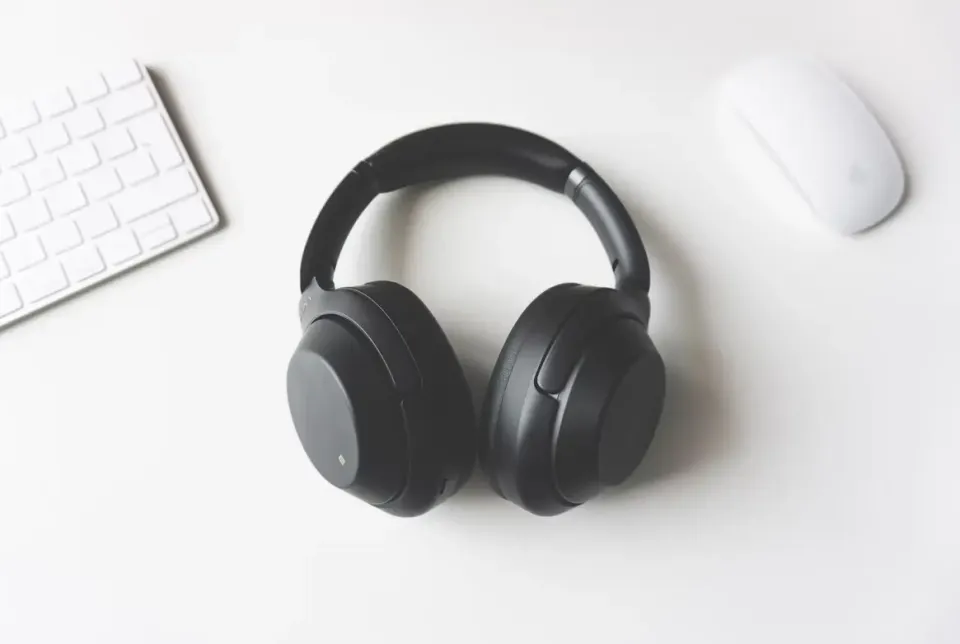 The number of remote workers has more than tripled, owing to the recent Covid-19 pandemic and the uncertain economy. Most people who stayed at home during the lockdown have worked remotely. Even after the pandemic's peak, people are still actively engaged in remote work.
As a result of its numerous benefits and manageable drawbacks, most organizations have shifted to a remote work setting. However, just as in the office, there is still a need for increased productivity when working remotely.
However, one of the excesses of working remotely is having to deal with a noisy background and distractions. As a result, there is a need to eliminate these distractions. What better way to do so than with a noise-canceling headset? A high-quality noise-canceling headset can help you stay focused and concentrated during virtual meetings by blocking out all the noise.
However, noise cancellation is not the only factor to consider when purchasing a pair of headphones for remote work. You should also consider the output sound quality.
Another important factor to consider is comfort. Since the headset is worn for an extended period of time, it is critical to choose one that will not irritate your ears.
Some of the best pairs of headphones available on the market are listed below to help you make a good purchase.
The overall Best
The Bose Noise Canceling Headphones 700 are widely regarded as the best headset money can buy. This electronic device has an excellent voice call feature that is distinguished by good noise cancellation. This best performing headphone has a 20-hour battery life, so you won't have to worry about missing virtual meetings or business calls.
Pros
Huge battery capacity
High-quality sound production
Excellent noise cancellation
EQ adjusting ability
Cons
Less comfortable when compared with its predecessor - the QuietComfort 45
Quite expensive
Best for comfort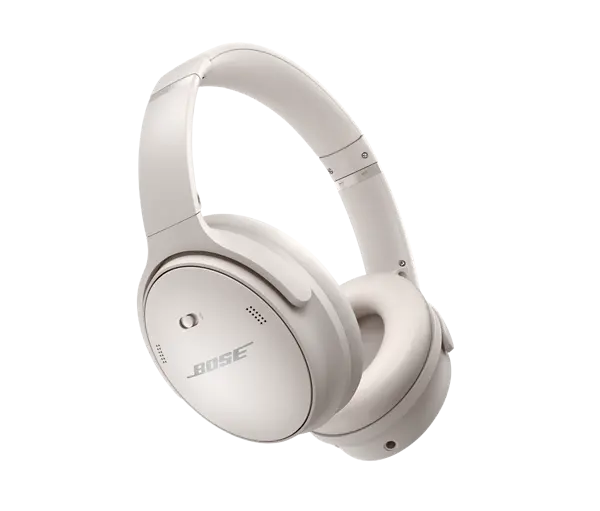 When it comes to comfort, there are few better headsets to choose from than the Bose QuietComfort 45. This pair of headphones features a USB-C connector, which provides 20x the speed of a micro-USB.
It also includes extra microphones (six in total) for voice decoding. It also has some compact speakers, so you can be assured of getting A-grade sound quality for whatever you want to do!
Pros
Top-notch for making calls
Flexible multipoint Bluetooth pairing
Good noise cancellation feature
Cons
Best Noise-Cancellation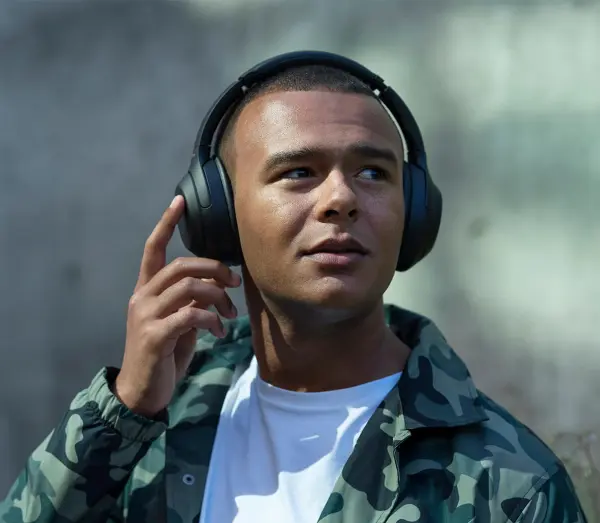 Consider the Sony WH-1000XM4 if you're looking for a Sony headphone with an excellent noise cancellation feature. This product is an improved version of the WH-1000XM3, which means it is better for voice calls.
The WH-1000XM4 is equipped with multipoint Bluetooth pairing for simple switching between devices.
Pros
Multipoint Bluetooth pairing
Excellent noise-canceling capability
Good voice-calling features
Cons
It has low sound quality when compared with the Bose Noise Cancelling Headphones 700
Real workhorse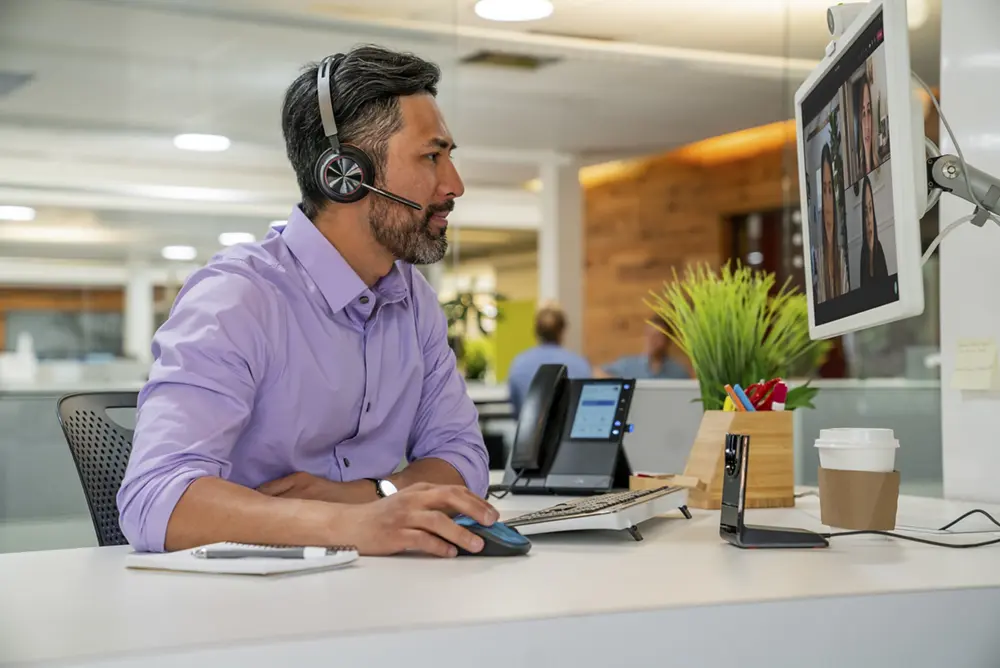 One of the best headphones for remote work is the Poly Voyager Focus 2 UC. This device is an improvement over its predecessor, the Voyager Focus UC, which was well received in the market. The Poly Voyager Focus 2 UC, like most others, has a clean and neat noise cancellation capability that is two-layered.
The electronic device has a large battery capacity; a single charge will provide you with approximately 16 - 19 hours of usage (depending on whether the ANC is turned off or ON). The headset also includes an excellent multipoint Bluetooth pairing, allowing you to seamlessly switch between computer devices such as laptops, PCs, and phones.
You'll also appreciate the upgraded Bluetooth 5.1 and the mute button, which mutes the microphone when flipped.
Furthermore, the Poly Voyager Focus 2 UC comes in a variety of configurations, including USB type C and USB type A. Whatever version you choose, a charging dock and a protective pouch will be included.
Pros
The Poly Voyager Focus 2 UC has an impressive battery life of 16 to 19 hours
Excellent noise cancellation capabilities
Good multipoint Bluetooth pairing
Automatic microphone muting feature
Sound and bass quality are excellent
Good value for money
Cons
Low music experience when compared with Sony WH-1000XM4
Non-appealing design
Lightweight choice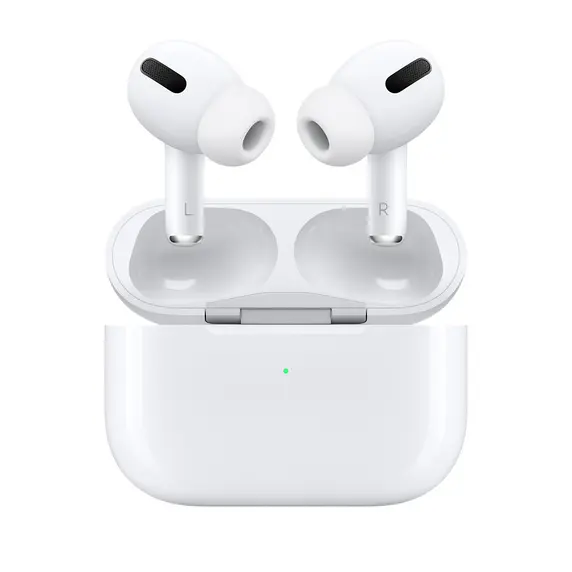 Apple AirPods Pro is one of the best remote-control headsets. This electronic/communication device has improved spatial audio as well as high-quality bass production.
Though the Apple headphone is praised for its superior noise cancellation capabilities, it also includes a virtual-sound mode that provides a breathtaking movie experience.
One of its selling points is the noise reduction feature, which allows you to communicate without raising your voice. However, the Apple AirPods Pro are only compatible with iPads and iPhones running iOS 14.
Despite being an Apple product, the AirPods Pro can be used to switch between Apple devices that are connected to the same iCloud platform.
Pros
Excellent noise-cancellation features
Good and eye-catching design
High-quality bass production
Strong virtual-sound mode
Nice spatial audio
Effective noise reduction
Cons
Not the best-sounding headphone in this price bracket
Average battery life
Best value for money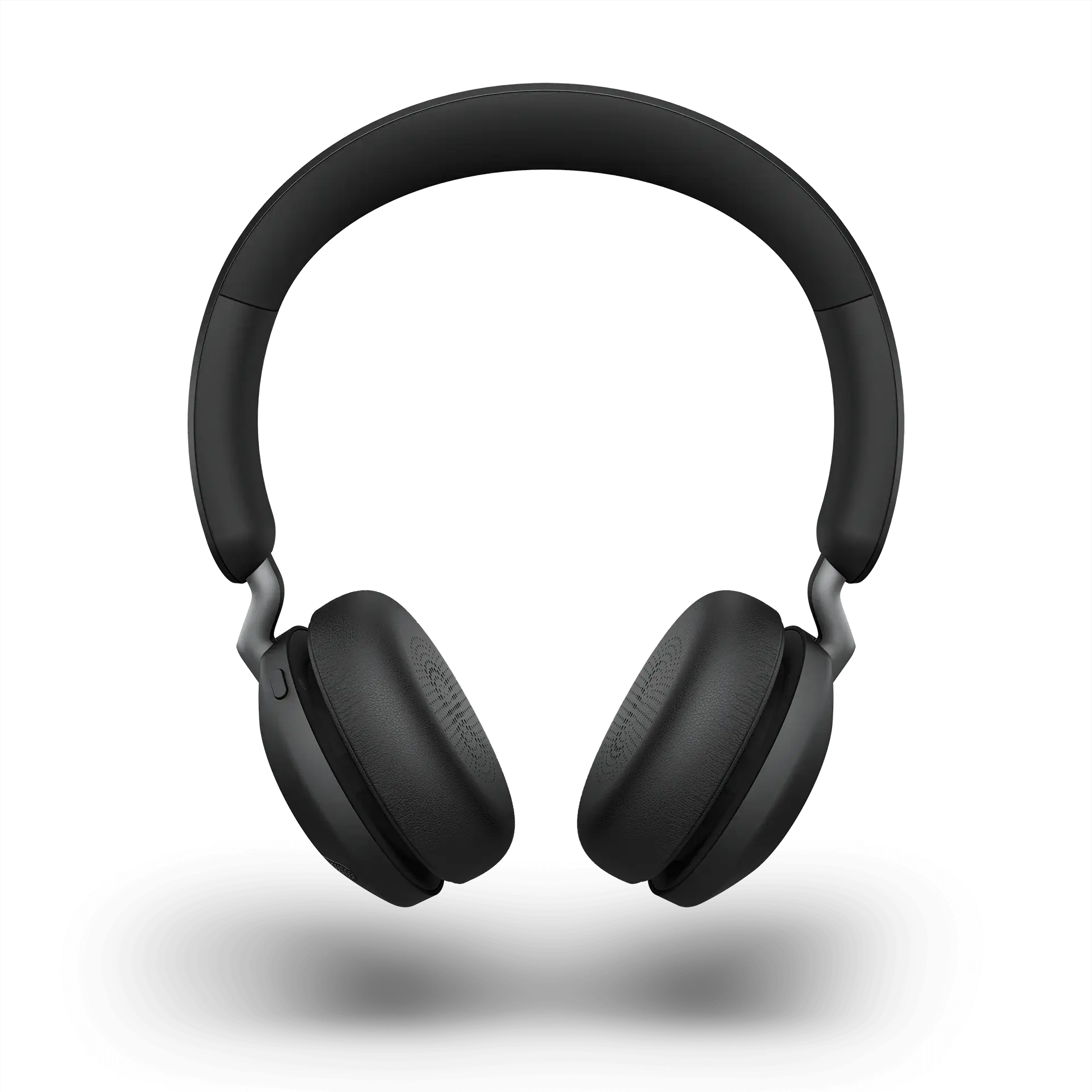 Consider the Jabra Elite 45h if you want a low-cost headphone that delivers on quality. This on-ear headphone produces good sound and is ideal for making phone calls. You won't have to raise your voice when making a call, thanks to its sidetone features.
Then again, the Jabra Elite 45h has a good multipoint Bluetooth pairing that enables easy switching between computer devices such as smartphones, PCs, and laptops.
Pros
Very affordable
Excellent sound quality production
Effective sidetone feature for high call quality
Good multipoint Bluetooth pairing capabilities
Cons
Limited availability of the integrated boom microphone
Moderate battery life
Best for overall sound quality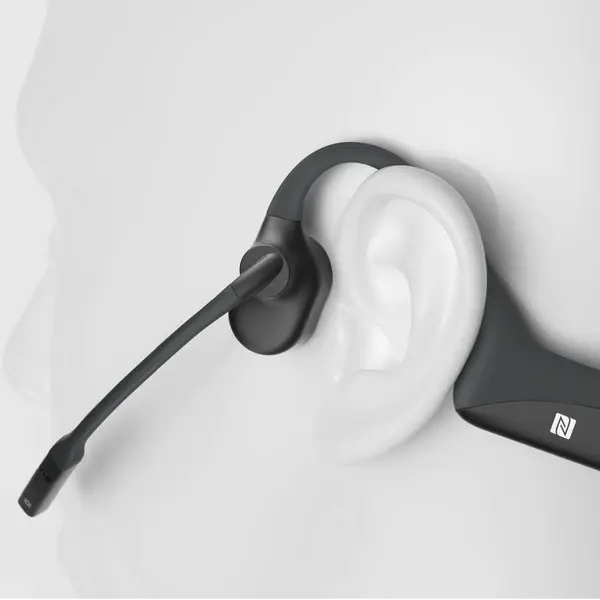 If you're looking for a headphone that can conduct sound through the cheekbone to provide better sound quality, the AfterShokz OpenComm is a must-have.
This best headphone for remote work, equipped with an integrated boom microphone, allows you to communicate without covering your ears, which is quite liberal, isn't it?
Yet, this headphone has a good speech quality production, so you'll be comfortable while making calls. It also has multipoint Bluetooth pairing capabilities, allowing for easy switching between computer devices.
Furthermore, the headphone is ideal for runners because it allows them to hear what is going on around them while running, which is beneficial to their safety. You can also take advantage of its water-resistant feature, which is quite impressive, and the communication device has an 8-hour listening time and a 16-hour talking time.
Pros
Excellent for those who want to hear what is going on around them, such as runners
Effective noise reduction capabilities
Good speech quality
Excellent multipoint bluetooth pairing ability
Water-resistant
Huge battery capacity
Cons
Below average music quality
Proprietary charging cable
Under $50 pick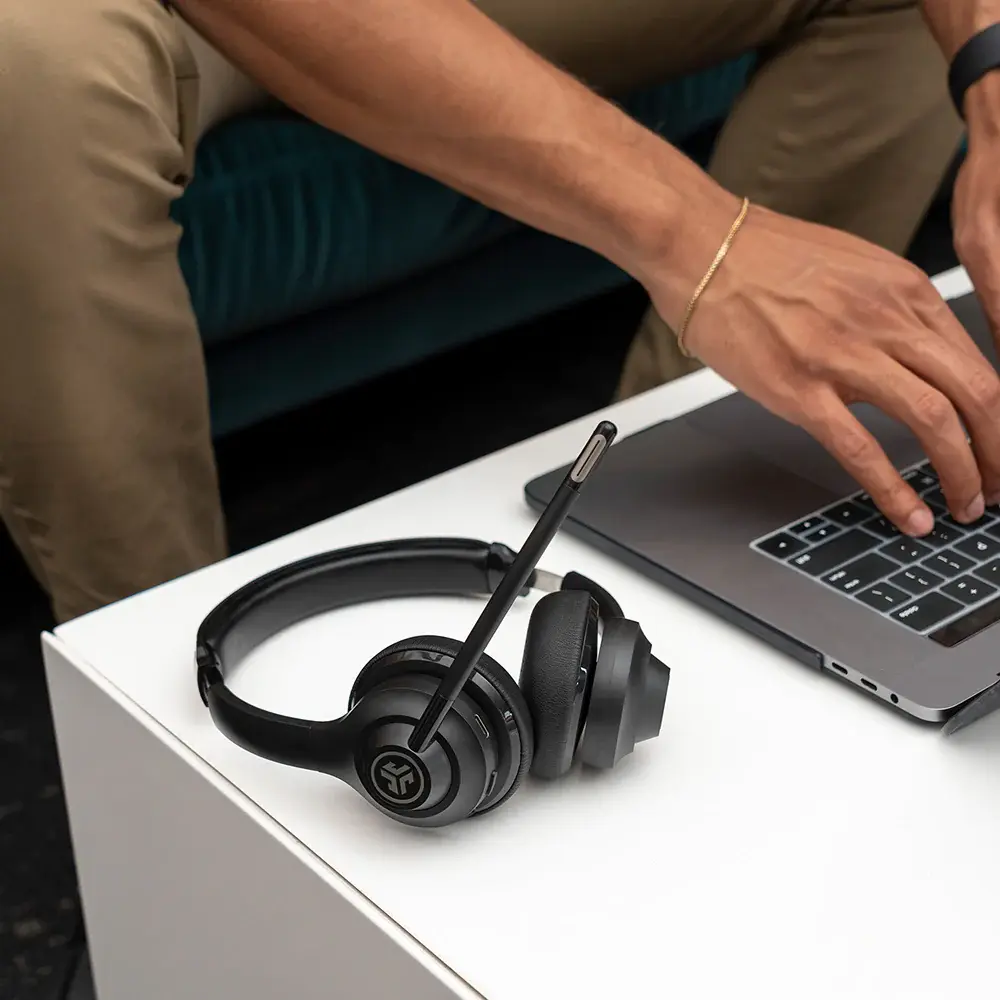 In terms of service quality and pricing, JLab Go Work is one of the best headphones for remote work. This on-ear headset features multipoint bluetooth pairing, allowing for easy switching between computer devices such as smartphones and laptops.
This low-cost headphone also has an improved integrated boom microphone and produces good sound. Even so, it is light in weight and can be worn for an extended period of time, providing you with long-lasting comfort.
Furthermore, the device is not among the flagship products, but its specifications and materials make it a clear winner for Under-$50 pick.
In terms of battery life, you can expect up to 40 hours of play time, which is among the best and highest on this list. It is also compatible with the modern USB type C cable and has a good bass quality.
Pros
Very affordable
Huge battery life
Mute function characterized by LED lights
Flexible multipoint bluetooth pairing
Good integrated boom microphone
Lightweight design
USB-C compatible
Cons
Below average sound quality
Best value for on-ear option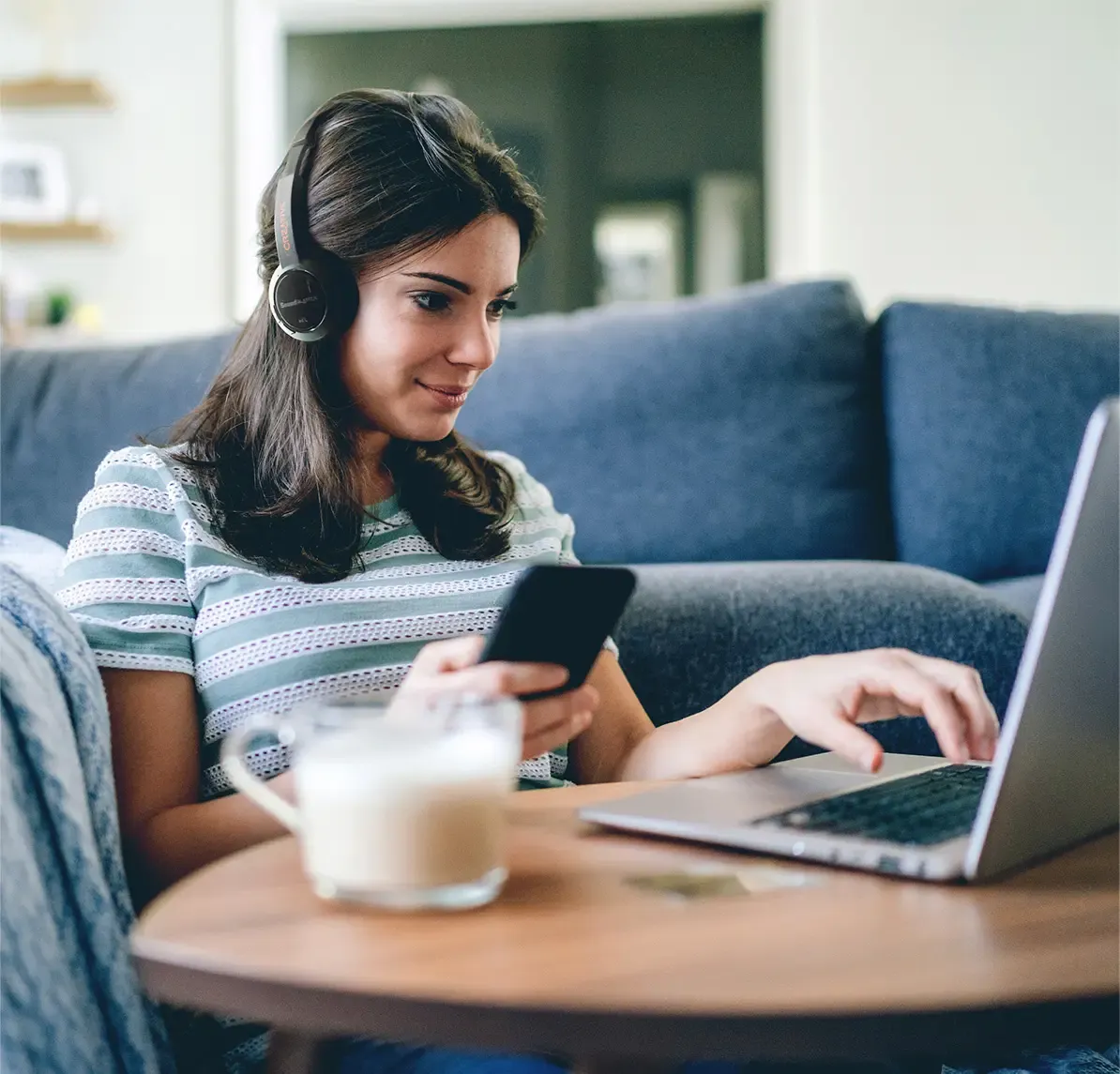 The Creative Sound Blaster Jam V2 is a great headset for remote work. This device includes Bluetooth 5.0, which is fast and efficient, as well as a reliable BT pairing feature that can be employed with two computer devices at the same time.
This best-performing headset also has a USB type C charging port and a battery capacity of 22 hours on a single charge. You can also use the headset to pair with iPhone devices and a Mac Mini without much difficulty.
Because this communication product is lightweight, it can be comfortably worn for an extended period of time. It also has a high-quality, balanced sound production, and the bass production is not bad either. You will definitely enjoy the call quality because there is less background noise when used for calls.
Furthermore, the Creative Sound Blaster Jam V2 is compatible with aptX and thus supports wireless streaming codecs. You can also use its button to control playback and music streaming.
Pros
Efficient Bluetooth 5.0
Fast Bluetooth pairing capability
Support USB type C
Up to 22-hour of battery life
Lightweight design
high-quality balanced sound production
Good bass production
Supports aptX
Cons
Recommended for teenagers
Background noise
Conclusion
If you're a remote worker, you've probably had your fair share of problems with external distractions while working. External noise not only distracts, but it also reduces productivity. You can put a stop to the situation by using the high-quality headphones discussed above for remote workers.