Hiring Remote Employees: The Complete Guide
Hiring remote employees is a hefty process. Here's an ultimate guide to find and hire remote employees, plus an insight into different contract possibilities you can offer them.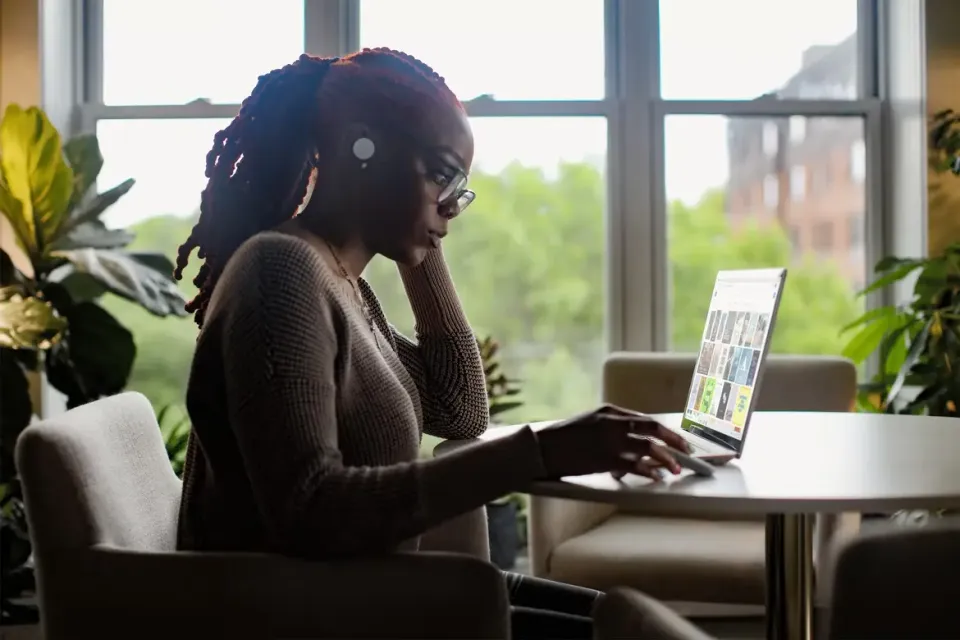 As the digital workplace continues to evolve and market conditions keep changing, hiring remote employees has become more than a simple preference. It's now an objective business decision for thousands of companies around the world. Businesses are switching over to hiring remote employees because of the benefits it offers to both company and employees. And most employees love working remote, since it not only offers them flexibility, but also access to better job opportunities for growth and improved quality of life.
Hiring remote employees allows a business to be location independent. You can hire people around the world, making this an excellent way to scale your company. Being able to have your employees work from home can save you money and time, as well as provide a more effective work environment.
Hiring remote employees contain both benefits and challenges. Not only do you need to find the right candidates, but it's also important to make sure the tasks they are getting done are the right ones to achieve the goals of the business. In this guide, you'll be walked through all the steps that will help you hire remote employees successfully and what it takes to make your remote team successful.
How To Find Remote Employees for Hiring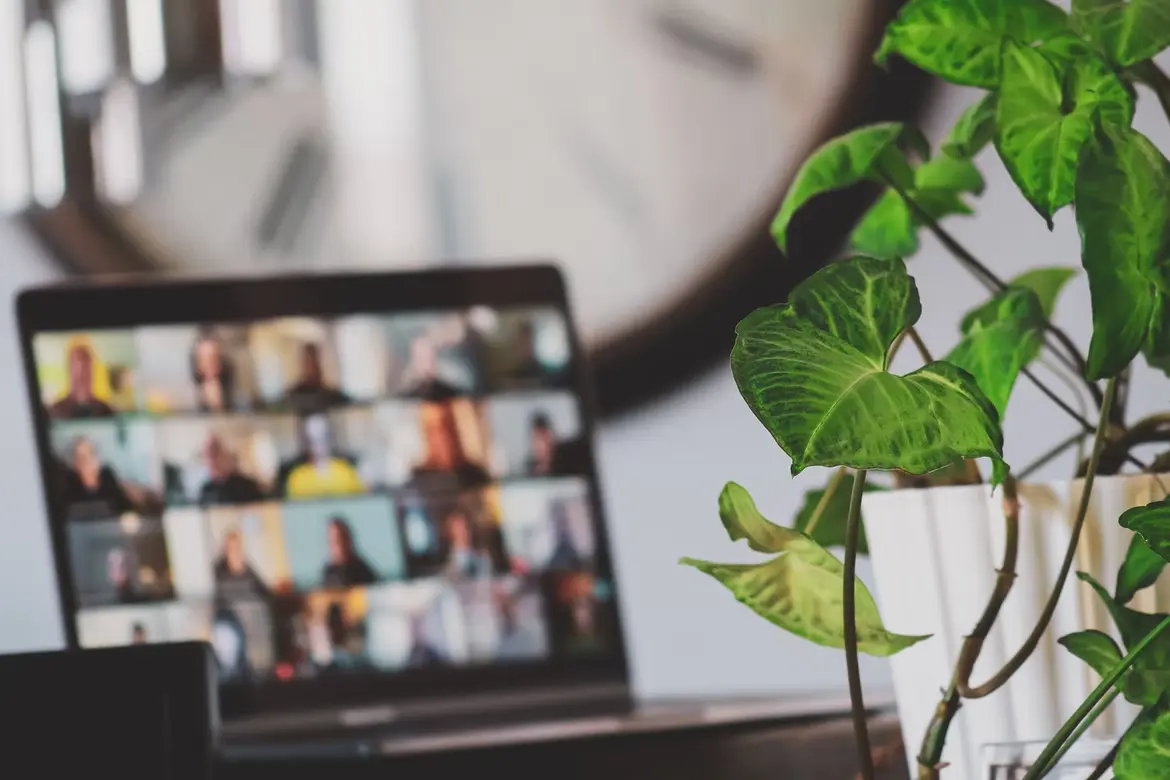 For any new company that's looking forward to strengthening its workforce, the first concern will be how to hire remote employees. If you're looking to get into hiring remotely, it can seem a bit complicated at first. However, this doesn't have to be.
We'll start by looking for the right talent. The hunt is often the hardest and longest part of the process, so here are a few tips on how to find talented people as remote employees.
Finding Top Talent From Employers' Network
One of the best places to start when looking to hire remote workers is to start from your own network. Your network would probably be made up of employers in the same industry as you. More often than not, especially in today's post-pandemic corporate world, your network may know remote talents.
Even if you're unable to make a headway with your network, there are recruitment services out there that can help you find talents by searching for them in an already existing network pool. They function as talent recruitment agencies and can be hired to help take the hiring stress off your shoulders and at a reasonable service cost.
Such service helps companies like yours to find talented employees who already have experience in their field and can perform well in their new position. They help conduct thorough research on the potential candidate's profile and conduct interviews with several candidates before making a final decision.
If you want to find talents from your employer's network, it's important to approach the process in a way that makes you feel comfortable. Here are some tips:
1. Don't Be Afraid To Ask For Help
If someone knows someone who could be a good fit for your needs, they're more likely to give you advice or help you find the right person for the job. Oftentimes, the person you ask for help can be a great bridge between you and the talent you seek.
2. Be Open About Your Goals and Expectations
You should always be upfront about what type of talent you're looking for and what kind of experience you'd like to see in their resume or portfolio. This will help make sure that everyone has a clear idea of where they're going and what they're looking for when they apply.
3. Keep an Open Mind
Just because someone knows someone who has the right skills doesn't mean that they'll automatically be a good match for your company—they still need to go through the interview process.
Recruitment Calls on Social Media
There are many strategies to attract talent, but one of the most efficient is through the use of social media. You can't be thinking of hiring remote employees while not being conversant or open to the benefits of using social media.
More than ever before, we have millions of people who have and frequently check their social media accounts and tend to be open about their career aspirations.
On social media pages like Twitter, Facebook, or LinkedIn, people post updates about what they are doing in their life as well as their skills or interests related to the job position being advertised.
LinkedIn is a great place to start since it is one of the best sites for remote jobs that digitally skilled people constantly use.
To engage with people who share your company's values and beliefs, you can start by creating content that is relevant to the type of talent you need to attract. The best way to find candidates is by posting jobs on a social media platform where they can see them, or by posting ads on other platforms such as LinkedIn or Instagram.
For example, on a social media platform like LinkedIn, you can search for people based on their job titles or company names. If you want to find talent who has experience in a particular industry, try searching for people whose profiles include the words "industry expert."
If you're looking to hire someone who has an impressive amount of experience and skill in a specific area, look for candidates who have been at the top of their field for many years.
Job Boards
One of the best ways to find talent on the web is through job boards like Monster, Indeed, and CareerBuilder. These sites have millions of users who post their resumes and information about their skills. Users can also ask questions about the position that they are applying for, and this helps them to get more information about these positions.
Job boards are places where companies post open job roles. Job boards make it easier to find the perfect fit with just a few clicks.
When using job boards, it helps if you have some background information about what kind of employees and talent you're looking for (in terms of skills, experience, and education). By doing this, you can narrow down your search and ensure that you're only looking at candidates who meet these criteria!
The first step is to sign up for job boards that specialize in your industry. For example, if you are looking for salespeople, sign up for jobs sites that focus on sales jobs rather than general job sites like Monster or CareerBuilder.
This is where you will find the most qualified candidates because they will be a better fit for your job opening than you would get in an open position posted elsewhere on the site.
Family, Friends, and Close Connections
You could also ask your friends and family members if they know anyone looking for a remote position. They may know someone who has just graduated from college or someone who just got laid off from their last job and is looking for something new.
You may not get a wide range of talents to choose from, but it can be a great way to get started when hiring remote employees. You can also reach out directly to people by sending out an email requesting their resume or LinkedIn profile and asking them to apply for the position.
How to Effectively Hire Remote Employees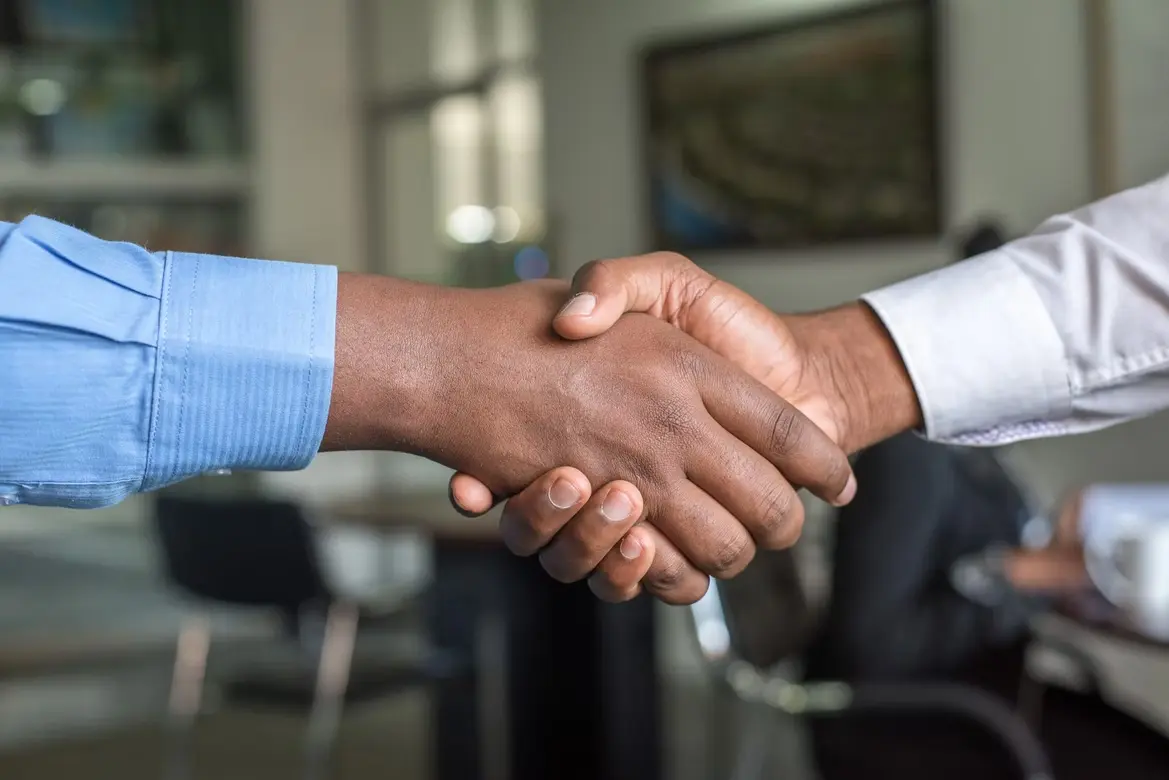 Now that you've got the hardest part of the process out of the way, it all boils down to picking the right talent for your company. With more than a handful of talents all looking for an opportunity to work remotely for your company, the onus is on you to find an effective way to screen them.
Here are some great tips for effectively hiring remote employees:
Crafting the Perfect Application Process
The perfect application process should help you not only find the best talent out there, but a talent whose skills and values fit into those of your company's. A good way to achieve both of these is to look towards having two different types of interviews—technical and cultural interviews.
Most employers place much emphasis on getting applicants to scale through technical interviews, but pay little attention to how well they would perform in a cultural interview. For a remote employee position, it's best to know you can trust the employee to understand and abide by your company's work culture.
At the end of the interviews, you should organize a technical test to help evaluate the skill sets, talent, and experience of the applicants. Depending on the type of skills needed by your company, you can either settle for a take-home test or a live test during an interview interview.
During the interview process, you can use these tips as ways to further screen applicants.
Look at the skills that the person has listed on their resume and make sure they match what you require. If not, ask them about it!
Talk to people who have hired them in the past and see if they've been happy with the results.
Talk to current employees and see what they think about working with this person.
Find out if anyone has ever worked with them on projects before. This will give you insight into how they work together and whether they get along well with others or not.
Make It Clear in the First Interview What the Process Looks Like
It's always best to prepare the minds of the candidates about how and what the entire application process will look like.
It helps them have the right composure to provide an appropriate response when needed. Trying to intimidate candidates could be counterproductive, as you may inadvertently lose quality talents.
Virtual interviews do not always pan out like physical interviews because it's hard to tell and read physical body language and emotions.
A good way to create a friendly working environment is to make the candidates relaxed and feel welcome to want to be part of your company. Begin by intimating them about the type and nature of the next interview (if there would be any).
It's also advisable, if necessary, to inform them about who the interviewers would be and what the candidates should prepare for. Also, while you're at it, prepare their minds on how long the application process is expected to last.
Compensation Offer
For most people, the job's compensation determines their level of commitment and the quality of work they give to the position. As an employer, this may not seem fair, but it doesn't make it any less truthful.
It's always good to be open about what the compensation offer for the role would be. This saves you a lot of time and energy completing the interview stage, rather than going through the entire process only to find out the applicant turns down the position because of your compensation offer.
Also, be truthful when putting out information about the compensation. Clearly spell out the salary range and whether the position would be fully remote or hybrid.
Other than the salary, would your company be offering other incentives like commissions, stock options, or equity? Do you plan to provide and ship working equipment like company laptops? Don't be shy, just mention them all if that's what you're offering.
Completing the hiring process means that you and the new recruitment are all ready for onboarding. This is, however, an even greater challenge than hiring, so make sure you have the best onboarding strategy for remote employees.
Before moving to that, it's important to address the type of contracts in remote work. This comes between hiring and onboarding, so let's have a look into it.
Types of Contracts in Remote Work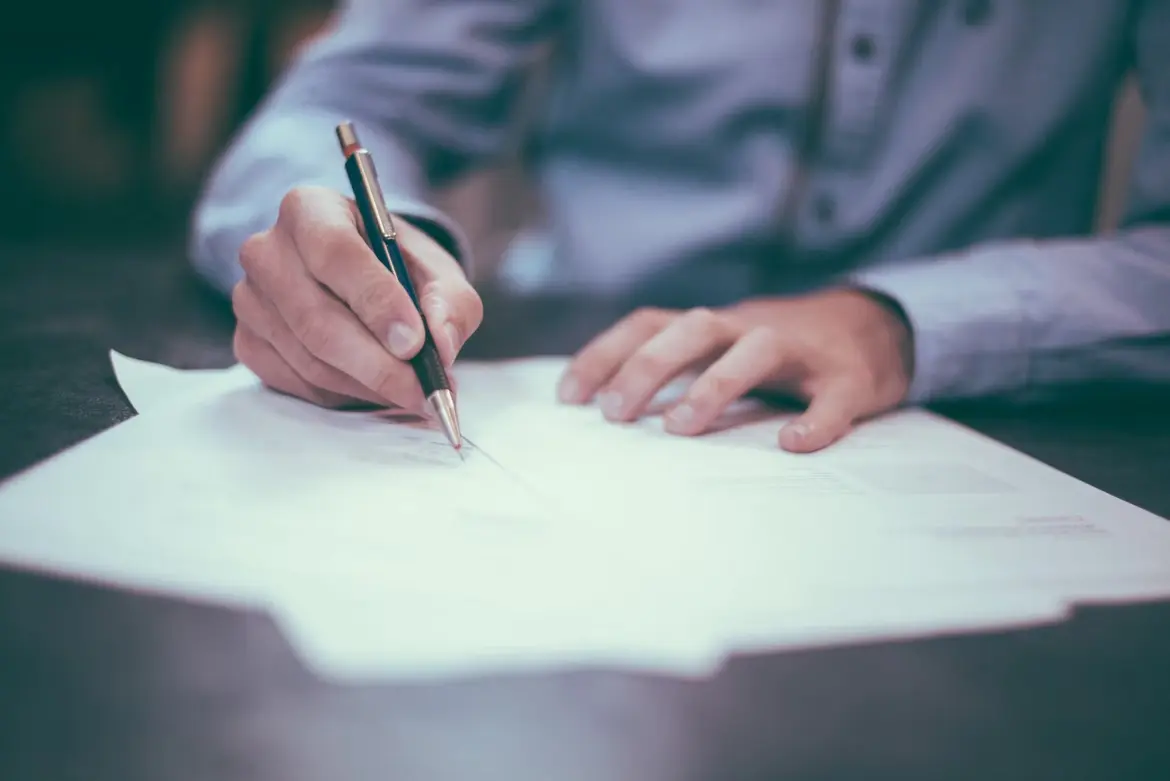 For successful applicants who scaled through the application process, the next step is to bring them into the fold as new employees. However, when it comes to working with or hiring remote employees, there are 3 types of remote work contracts you can choose to use.
Permanent Employment Contract
As the name suggests, this type of contract offers the employee a permanent position in your company as full-time staff. Although they may work remotely, they are treated as any other on-site worker.
One of the features of this type of contract is that the employee would be subject to the corporate laws of the country where your company is incorporated.
This would mean all corporate laws like taxes would have to be filed and paid when due. However, it offers a better compensation offer to the employee since the contract puts them in a full-time position.
Employer of Record (EOR) Or Agency Contract
In this type of contract, there's a middleman between the remote employee and your company. They can act as a recruitment agency that helps get the employee for your company.
This contract type would have you dealing with the intermediary agency instead of a direct relationship with the remote employee.
Direct Freelance Contract
This is one of the most popular types of contract for most remote workers. It is usually used on a need-to-hire basis where you hire remote workers to deliver a service, and you pay them for that specific service.
The employees are not full-time staff of your company and have a flexible work schedule that can see them take on similar or other jobs from other employers.
Conclusion
It is commonplace for companies to hire remote workers in today's world. It offers the advantage of having a limitless number of talents to work with, irrespective of their location in the world.
One of the first hurdles to overcome when hiring remote employees is knowing how to find quality talents. With many applicants for the position, it becomes vital to understand how to screen and hire the best talents.
Furthermore, it becomes even more important to know the best type of contract and compensation offered to give to successful applicants that work best for your company.
Follow us for more knowledge about remote work
We'll be publishing new articles every week, and new social media content every day. If you enjoyed this article, follow us on Twitter or Linkedin, and stay in the loop. Share our content and drop us a comment there. Let's help more people learn about remote work.