Best Remote Jobs for College Students
Discover top remote jobs for college students: tutoring, writing, design, and more! Earn while you learn with flexible opportunities.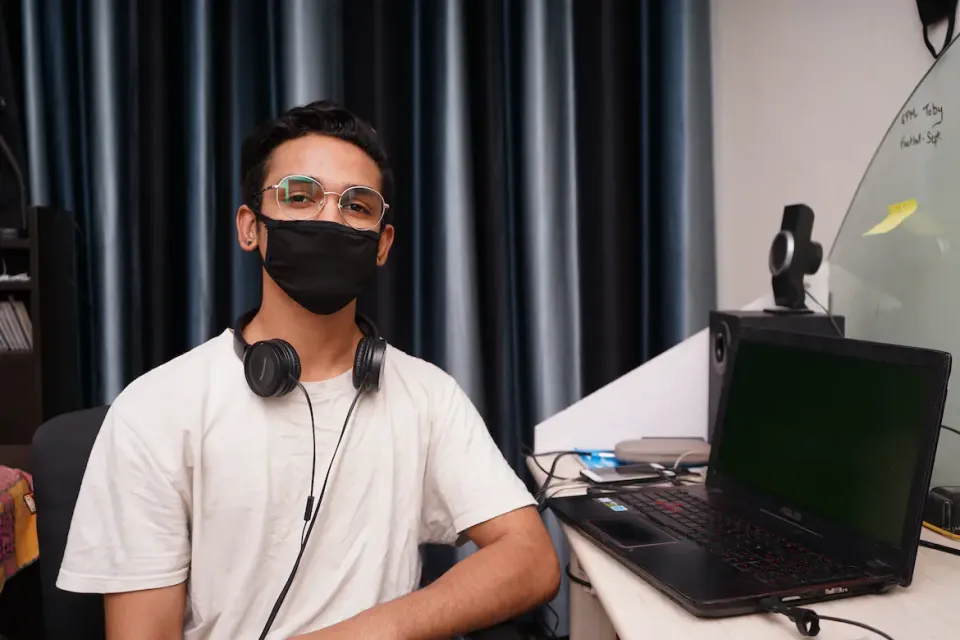 As technology continues to advance, the world of work is undergoing a significant transformation.
For college students seeking to earn some extra income and gain valuable work experience, remote work has become a game-changer.
The ability to work from wherever you want offers immense flexibility and convenience.
In this blog post, we will explore the best remote job opportunities tailored to college students, providing insights into various fields and niches that match your skills and interests.
1. Online Tutoring and Teaching
Online tutoring and teaching have gained immense popularity in recent years. College students can leverage their expertise in specific subjects to help others excel academically.
Platforms like Tutor.com and Preply offer opportunities to connect with students seeking assistance in various subjects.
You can explore niche areas where you have expertise, such as programming, music, or languages, to find more specialized tutoring opportunities.
2. Freelance Writing and Editing
For students with a passion for writing, freelance opportunities abound. Writing skills are in high demand for businesses and websites, such as:
You can identify writing niches that align with your interests, such as technology, fashion, or travel.
Similarly, if you possess a keen eye for detail and grammar, you can venture into freelance editing and proofreading, which basically requires you to double check existing written content and edit them if necessary.
3. Virtual Assistant
Becoming a virtual assistant allows college students to support businesses and entrepreneurs with various administrative tasks remotely. Some key attributes for this role are:
Organizational skills.
Communication.
Time management and more.
Numerous websites like Upwork and Remote.co offer a plethora of virtual assistant opportunities catering to diverse industries.
4. Graphic Design and Web Development
Creatively inclined students can explore remote opportunities in graphic design and web development.
From designing logos and marketing materials to building websites and user interfaces, there's a wide range of projects available.
Just keep in mind that jobs in this domain require fairly advanced skills. So while you may not face as much competition as you would for the other jobs in this list, you'll need a pretty good grasp and extensive portfolio to show if you want to win a job.
Websites like Behance and Dribbble are great platforms to showcase your portfolio and connect with potential clients.
5. Social Media Management
Almost everyone in their youth will have a great understanding of social media. If you do have a knack for social media, you can turn this into a remote job.

Brands and businesses heavily rely on social media managers to maintain their online presence and engage with their audience.

A few of the most popular social media platforms that most of the businesses need help with are:
Instagram.
Facebook.
Twitter, etc.
6. Virtual Event Planning
The event industry has also shifted to the virtual realm, creating opportunities for students to venture into virtual event planning.
The demand for skills event planners is rising. Some deliverables are:
Webinars.
Conferences.
Online workshops, etc.
You can offer your organizational skills and creativity to ensure successful virtual gatherings.
7. Digital Marketing
With businesses shifting their focus to online marketing, digital marketing has become a sought-after skill. Digital marketing works as an umbrella term for a lot of different things. But the most notable domains that fall under this include:
Search Engine Optimization (SEO).
Content marketing.
Email marketing, and more.
Knowledge of analytics tools and an understanding of consumer behavior are valuable assets in this field. Students that have some background on consumer behaviour can lean towards digital marketing.
8. Translation and Interpretation
For bilingual or multilingual college students, translation and interpretation jobs can be a rewarding remote option.
Companies often require translation services to cater to global audiences. Platforms like Gengo offer opportunities for language enthusiasts to contribute their skills.
9. Content Creation and Management
Content creation and management involve curating and scheduling content for websites, blogs, and social media channels.
This sort of falls in line with social media management, but this is a wider area of opportunity.
Students with a flair for storytelling and a deep understanding of various content formats can excel in this role. Content marketing is a powerful tool for businesses, making this a valuable remote job opportunity.
10. Virtual Research
Research-oriented students will find remote opportunities in virtual research. Businesses and academic institutions often require:
Data gathering.
Market research.
And analysis.
There are big websites as well that require research data for their blog posts.
Strong analytical skills and attention to detail are vital in this field. If you're a college student, you may already have these soft skills, making it easier for you to tap into this domain.
11. Virtual Human Resources
Virtual human resources roles are emerging as companies embrace remote workforces.
College students can explore HR-related tasks, such as recruitment, onboarding, and employee engagement.
Familiarity with HR tools and software can enhance your qualifications for this job.
12. Virtual Project Management
Project management is an essential skill that transcends industries. This basically requires you to categorize, filter, sort, and assign various tasks to their respected departments or employees.
College students with organizational abilities and leadership skills can easily excel as virtual project managers.
If you're looking to get into project management, consider learning project management tools inside out. Trello and Asana are two popular examples of project management tools.
13. Online Survey and Market Research
Participating in online surveys and market research can be an easy and flexible way for you to earn extra income.
Companies value consumer opinions to refine their products and services. And that's where you come in.
Websites like Survey Junkie and Swagbucks provide such opportunities. But unlike the other jobs in this list, your earning potential here is not that attractive. But you can still make a few easy bucks in your spare time.
Conclusion:
The world of remote work offers a myriad of opportunities for college students to earn income, gain experience, and develop essential skills.
From tutoring and writing to design and digital marketing, the options are vast and diverse.
Just identity your strengths and interests and you'll find remote jobs that align perfectly your their skill set. If you grind hard enough to find the perfect job, you'll easily strike a balance between work and studies.
Embracing remote work during your college years can set you on a path to a successful and fulfilling future career. So just embrace the golden times. Good luck!